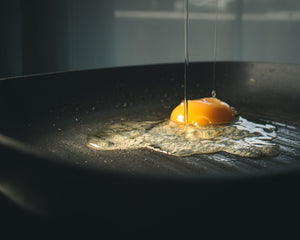 Let's put an end to the myths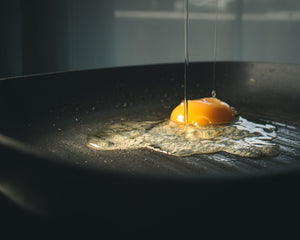 Olive oil is known to the general public for its high quality as well as its healing properties. But there are several myths surrounding its use and here we want to inform you about what exactly applies. Can extra virgin olive oil be used for frying? The answer is YES. Is extra virgin olive oil only suitable as a topping to salads? The answer is that it is ideal for both salads and vegetables BUT not just for them.
Let's see together what the experts say...
Medical studies on olive oil show that despite the fact that it has fat acids with double bonds, it can be used for cooking and frying, as it is quite heat resistant. The extra virgin olive oil, such as Spelia, has much more nutrients and antioxidants than other olive oils.
What about vegetable oils and seed oils?
Seed oils and vegetable oils are specially processed products that are very rich in omega-6 fat acids. Not only should they NOT be used in frying, but they should probably be avoided completely! These oils have been mistakably considered to be healthy for the heart by some
media and by many professional nutritionists, during the last decades. Recent research has linked these oils to many serious diseases, including heart disease and cancer! We do not want to replace doctors or nutritionists, but we definitely want you to be informed, updated and learn what is really true about the issue!
Source: Healthline.com/ Iatropedia.gr